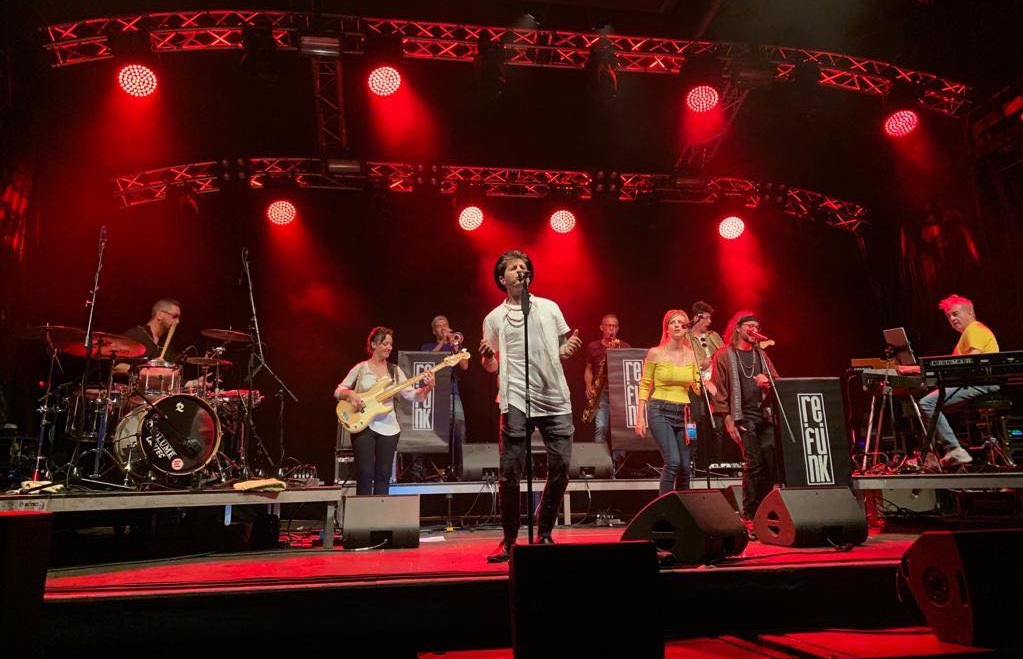 Re:Funk were born in 2015 with Dario Milan and Maqs Rossi and they quickly made a name for themselves thanks to the quality of their performances and the positive energy that they transmit every time they're on stage.
In its short life the band already performed on some of the most prestigious stages Switzerland has to offer, such as the off stage at Montreux Jazz Festival (Music In the Park), Jazz Ascona Festival, Estival Jazz Lugano & the Locarno Film Festival. On some occasions they share the stage with funk legend Pee Wee Ellis (James Brown, Van Morrison).
The strength of the formation resides in the chemistry of the rhythm section formed by band leader Dario Milan (drum), Francesca Morandi (bass) and Mad Mantello (guitar), all guided by the energetic stage presence and the formidable voice of Maqs Rossi.